News & Agenda
FAQ-Qustions about covid-19
Did the company activity restart?
Tournon-sur-Rhône site has suspended its production on March 17th to guarantee employees' safety.
An activity recovery has progressively started on May 4th.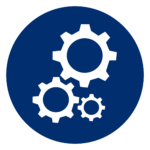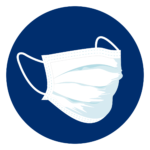 Which concrete safety measures have you implemented?
During the closure, our teams have worked on risk analysis and implementation of new measures to maintain our employees' health at work. These actions address several themes: mandatory mask, hands washing, distancing, use of shared premises, disinfection, displacement onsite, management of haulage companies and external people, buses…
Every employee has been trained to health and safety measures.
I ordered a vehicle, when can I hope to receive it?
Besides the production suspension, production line rhythm has been adapted so as to allow a minimal distance and a necessary time to disinfect one's workstation.
If the vehicle was produced at the factory but not delivered because of missing parts, operations of finishing stages have happened during the closure. In this situation, your vehicle is likely to be delivered soon at the dealership.
A new production plan has been set up and most of the delivery times has been communicated to our network: please contact your dealer so as to get more information about your order progress.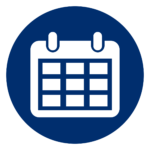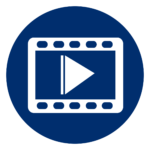 At the delivery in dealership, how can my dealer explain the handling of the vehicle in compliance with protective measures?
All our dealers, as professionals, have taken necessary measures to ensure the best possible health conditions during your visit.
To avoid to be close when presenting the vehicle, we realized a video for an optimal handling of your new 'companion'. This will be available at the dealership and on our YouTube channel in 5 languages.
The due date of my yearly watertightness control happened during the containment. Is my vehicle still under warranty?
Yes: as this situation is exceptional and to avoid precipitation at the reopening of dealerships, we have planned a 6-month extension.
However, your next annual control will have to be done by the original deadline (+/- 2 months vs anniversary date of the 1st registration).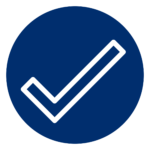 7 YEARS WATER INGRESS WARRANTY*
THANKS TO AN EXCLUSIVE CONSTRUCTION TECHNOLOGY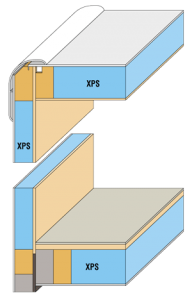 POLYESTER (GRP) TECHNOLOGY
Greater resistance : Rot-resistant and non-porous, GRP eliminates any risk of rusting. Upgraded Resistance to impacts, scratching, as well as storms in general and hail in particular.
Easier upkeep : Sturdy and easy to clean. In case of accident, polyester is also easier and cheaper to repair than aluminum.
Better insulation : More flexible than aluminum, polyester provides better absorption of noise from rain or hail and is more effective thermally.
---
XPS INSULATION
Extra-firm foam that provides effective soundproofing and thermal insulation and outstanding durability
*Subject to an annual check-up visit at one of our certified dealers
Practical caravan – Review Antares 476 (2017)

"This is a van that will suit an active younger family who like to spend plenty of time on the Continent and outdoors, but who want the luxury of flopping into a made-up bed after a day of action and adventure."
Read more
Practical caravan – Review Antarès 335 (2017)

"Exciting new caravans always turn heads, especially when they are so light and priced under £12,000! So don't miss our Caravelair Antarès 335 review"
Read more
Relaxation and sleep are essential to enjoy holiday. That is why CARAVELAIR developed a new mattress using the latest technologies used in the bedding market.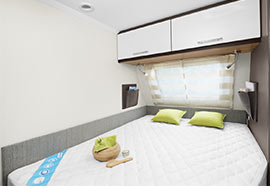 Anti-dust mite : anti-dust mite mattress cover
Made in France : 100% manufactured and assembled in France
Certipur : ensures compliances with safety, health and environment regulations in foam mattress production
Oeko-tex class 1 : mattress covers manufactured without harmful substances to health and skin
XL FREEZE, XL cooling, XL efficiency, XL Design!
XL Cooling Efficiency!
From 15°C to 0°C in only 15 minutes!
Cooling guaranteed up to 43°C outside temperature!
Energy Efficiency: Energy class A+ thanks to the Isotherm® insulation.
Effective cooling on travels, also during stops!
The XL Freeze runs on 2 possible energy sources: the car battery or the (optional) leisure battery.
Short break: (less than 3 hours): the caravan remains attached to the car; you can enjoy fresh food coming directly out of your XL Freeze, powered by your car's battery.
Longer stop (over): Your food & drinks stay perfectly cool, without interruption, even under repeated opening of your XL Freeze, thanks to the regular energy supply of your (optional) leisure battery.
After a good night's sleep, you can continue your journey and arrive at your destination with perfectly cool & fresh food & drinks, ready to be served!
An exclusive & highly practical design!
But where is the fridge? It's in the completely integrated drawer in the
kitchen unit!
Immediate overview & access to all provisions.
A total capacity of 150 L with 19L freezer.
Flexible disposition with mobile dividers and various easily removable balconies.
3 bottle holders to keep your drinks at the right temperature.
A vegetable basket, a meat tray, storage for eggs…everything you need!